Vancouver Island's premier sign & graphics company
FOR OVER 20 YEARS WE HAVE…
Designed-engineered
printed-built-finished
shipped-installed
who we are
Graphic FX is a locally-owned and family operated business. Growing steadily since 2000, GFX has become the number one sign company on Vancouver Island. Starting with Jay Velikovsky as chief cook and bottlewasher; Jay has grown the company to a team of over 30 dedicated sign and design professionals who take your dreams and ideas and make them a reality!
what we do
You don't want to experiment when you are dealing with your company's branding and signage.  At Graphic FX, our management team has over 200 years of combined experience in producing interior and exterior graphics and signs. Many of Victoria and Vancouver Island's top businesses have trusted their branding to our team!
Graphic FX supplies and services a wide range of industries with signs and graphics. This includes real estate developers, property managers, retailers, food chains, architectural firms, sport teams and facilities, transportation companies, and a host of service supply businesses. Graphic FX provides signage and graphics to an average of 1300 companies annually!
Our clients trust Graphic FX to deliver their signs and graphics on time and on budget – something Graphic FX has done extremely well for over 20 years. Graphic FX has accomplished this through an attitude of never being satisfied with good enough – always looking forward to continually improve our products and services.
our mission
Graphic FX's mission is to provide outstanding customer service, a quality product at a competitive price; delivered and installed on time.
the company we keep
Not to drop names – but why not!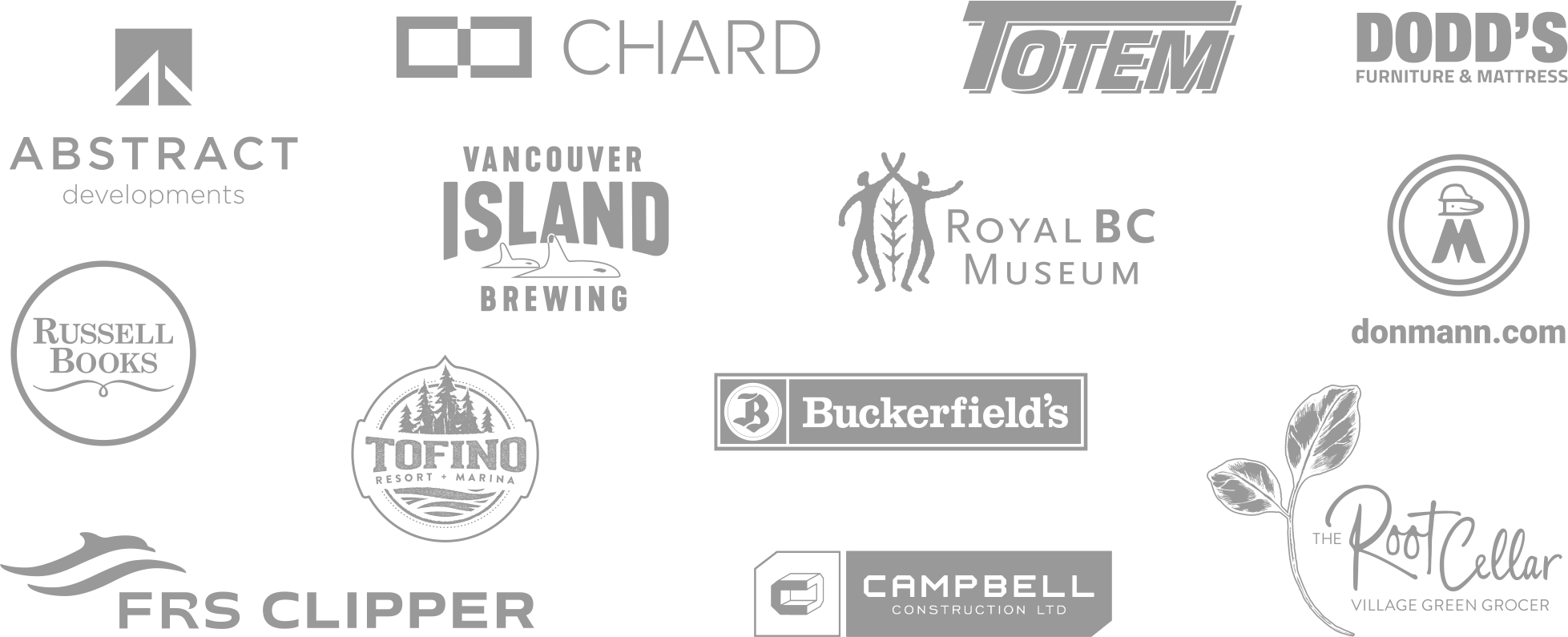 visit us
375 Hillside Ave. Victoria, BC
This error message is only visible to WordPress admins
Error: Connected account for the user graphicfxsignworks does not have permission to use this feed type.